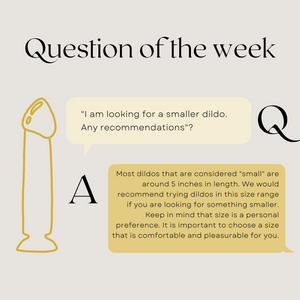 Question of the Week:  "I am looking for a smaller dildo. Any recommendations"?   Answer:  Most dildos that are considered "small" are around 5 inches in length. We would recommend trying dildos in this size range if you are looking for something smaller. Keep in mind that size is a personal preference. It is important to choose a size that is comfortable and pleasurable for you   Email us at info@bunnyshoppe.com to submit a question!    Shop Small Dildo Recommendations:     
---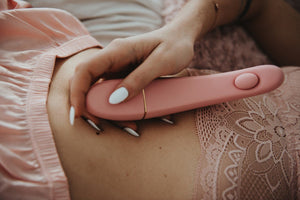 Self-care is an important aspect of overall well-being, and buying a new vibrator can be a great way to prioritize your own pleasure and relaxation. In this post, we explore 5 reasons why you should consider gifting yourself a new vibrator in the new year, including improved sexual health, increased pleasure, stress relief, and improved body confidence. Give yourself the gift of self-care and start the new year off right with a new vibrator.
---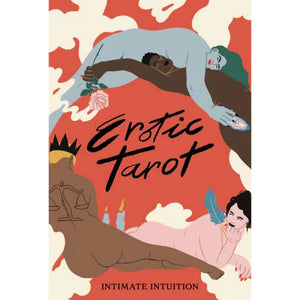 The history of eroticism and tarot cards is a long and fascinating one, stretching back centuries. Tarot cards have been used for divination, self-reflection, and spiritual guidance for hundreds of years. The earliest known tarot decks were created in the mid-15th century in Italy. During this time period, eroticism was often depicted on the cards as a way to explore the power of human sexuality. The use of eroticism on tarot cards has been traced back to the Renaissance period when images of courtly love, erotica, and mythology were popularized in art. These images were often used to illustrate stories...
---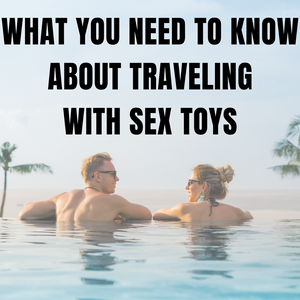 Planning A Sexy Getaway? Here's What You Need To Know About Traveling With Sex Toys Make sure you are prepared before buying your plane ticket.  Imagine this: you feel in the mood for a weekend-long getaway to relieve some of the stress you've been accumulating.  You find a beautiful, intimate location and buy your tickets…  You plan dates…  You pack your favorite toys to spice things up…  It's going to be a dream!  You get to the airport and have your luggage checked… Oops! Troubles. You can't get on the plane because you may be violating some rules.  Don't worry,...
---